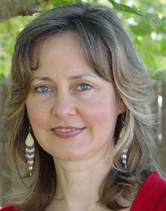 Jan Mattox
Over the years I have discovered a way of teaching that not only nurtures the child's innate love of music, but also instills fundamental skills, (keyboard technique, ear training, notation, and sight-reading) develops a meaningful understanding of the language of music, (melody, rhythm, phrasing, harmony, dynamics, and musical structure) and produces musically expressive and confident performers.

My tips for effective teaching include:

Follow the student's passion when choosing repertoire;

Use only well written and well arranged pieces;

Introduce music from all genres (pop,jazz,classical,etc.);

Teach by ear as well as by note;

Encourage singing while playing;

Faciliate improvisation and composition;

Expose the student to composistions by their peers;

Encourage performing for family and friends and create performance opportunities;

Avoid all judgemental and guilt-inducing attitudes and encourage parents to do the same.